Discreet Receiver-In-Canal hearing aid design
Great balance of Price and Features
A wireless rechargeable Lithium-Ion battery system
CROS compatible (choose both ears below)
Made for iPhone – Streams directly from your iPhone to hearing aids
Description
Signia Pure Charge&Go 3X hearing aids, available from Soundak.com for $1,297 each. 3-year warranty. Free LIFETIME remote support and adjustments.
Signia Pure Charge&Go 3X hearing aids combine all the advantages of Signia X (Xperience) with Li-ion rechargeability and fully-featured Bluetooth connectivity. Its 20 percent extra battery capacity provides full flexibility and convenience for higher wearer satisfaction, with streaming of music, calls, and TV in high-quality sound. All in a remarkably lightweight design that is 16% smaller than the previous Signia Pure Charge&Go Nx hearing aids.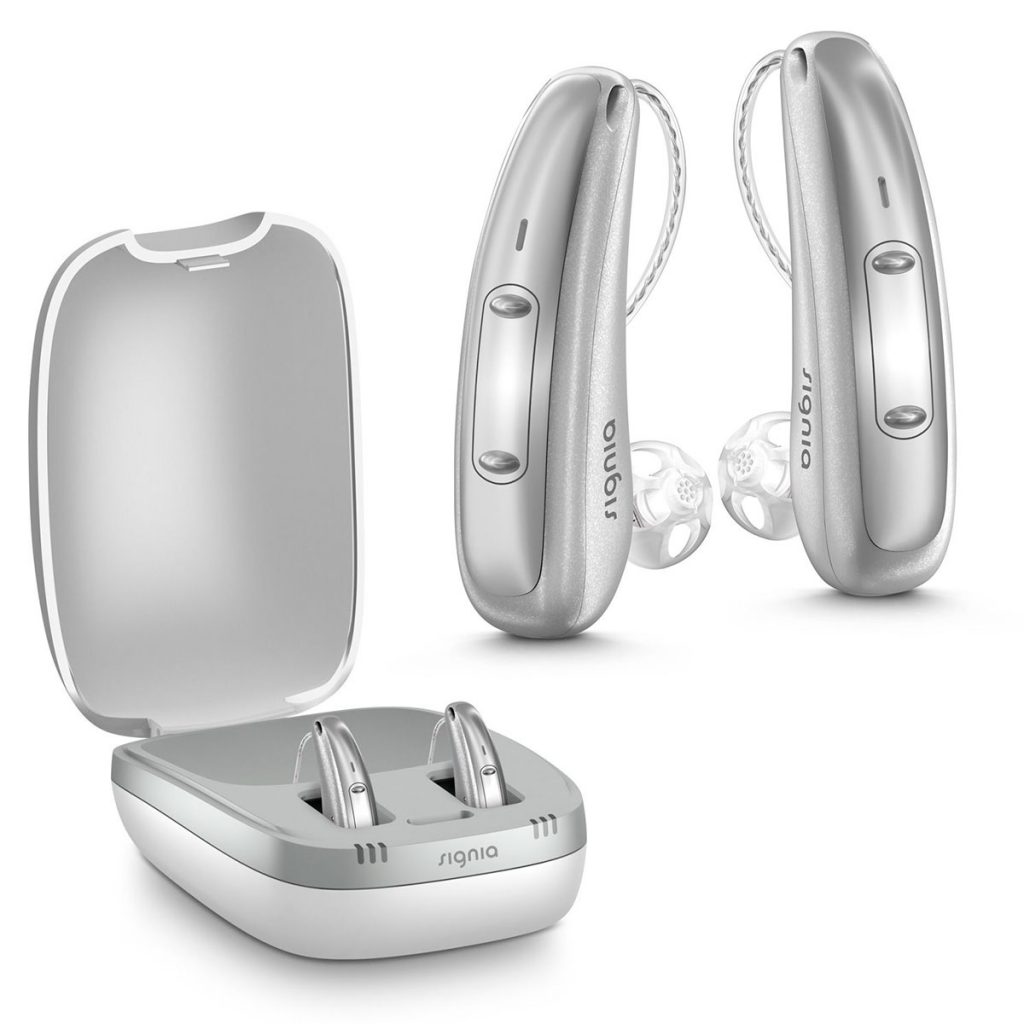 Signia Pure Charge&Go 3X. The most natural
own voice with convenient wireless rechargeability.
Key Features:
Most natural own voice and best speech understanding in noise, even when you are in motion
Industry's first integrated acoustic motion sensors
Ultra HD e2e and Bluetooth connectivity
3-year warranty
3-year loss & damage coverage
Wireless Charging – Convenience
Signia Pure Charge&Go 3X comes included with an inductive charger. The hearing aids automatically start charging when placed in their charger and automatically turn on when removed.
Small, Discreet, Sophisticated
Hidden behind your ear, Signia Pure Charge&Go 3X is a real high-tech marvel. It offers the most natural sound and highest hearing performance as well as superior connectivity in a sleek design.
For Most Levels Of Hearing Loss
Signia Pure Charge&Go 3X tackles a wide range of hearing loss from mild to severe, and gives you back the natural sounds of life.
Durable High Performance
Thanks to its rechargeable, high-capacity lithium-ion power cell, Signia Pure Charge&Go 3X offers a long-lasting, superior hearing experience even when you're streaming audio.
Inductive Charger II
Signia Pure Charge&Go 3X comes with a beautiful new inductive charger that features a lid to protect your investment. The charger features a fast-charging option, drying function, and LED status lights. The case can double as a carrying case when you are away from home, as well.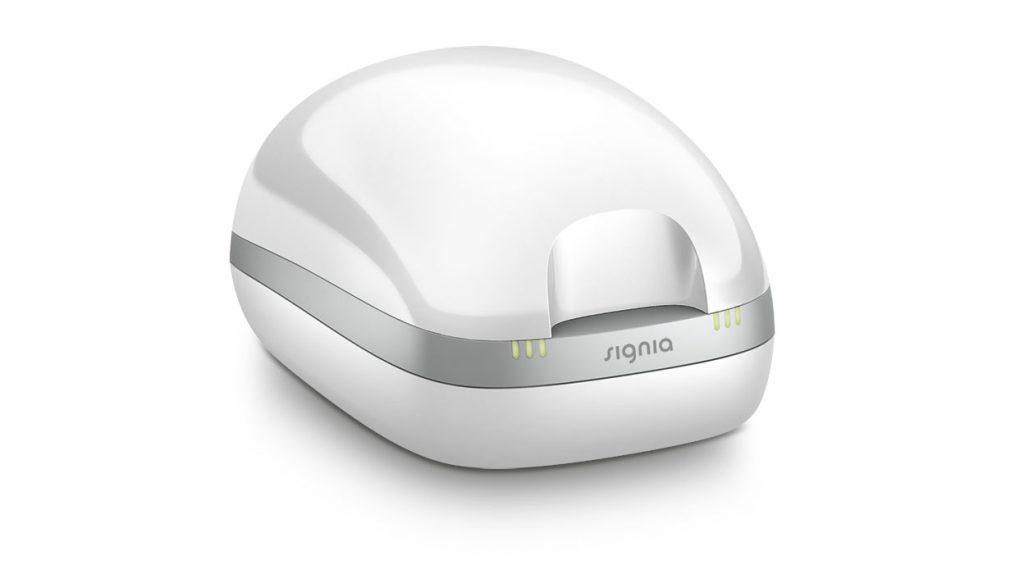 myControl App
The myControl App acts as a relay-less remote control for quick and easy adjustments and personalization. It is the only app to offer 360-degree microphone steering. Users can adjust program and volume, system sounds, power on delay, low battery interval, and flight mode.
Signia's industry-leading app also relays smartphone motion sensor data to deliver the best possible hearing while the user is on the move, ensuring their relaxation and safety whatever comes their way.
Similar to a fitness tracker, the myControl App helps wearers look after their hearing health by displaying noise exposure and voice activity, which are health indicators.
In addition, the unique Signia TeleLink acoustic connectivity system allows users to benefit from the myControl App when other wireless systems cannot be used, during flight mode, for example.
Connect To All Your Smart Devices

Telephone
Stream phone calls directly from your Apple smartphone* to your hearing aids for complete
convenience.

TV
With StreamLine TV, audio from your television can be fed directly into your hearing aids. You can even start streaming and adjust the volume by using myControl App.

Music
Listen to your favorite music streamed directly from your hearing aids from your Apple device* for an outstanding sound experience.


Remote control
The myControl App lets you change your hearing aid settings remotely and personalize your hearing aids to suit your individual preferences.
Enjoy direct streaming of phone calls, music, and TV.
Stream audio from a theater production straight into your ears, discreetly adjust the volume to suit your preferences while binge-watching a new series on TV, or hear the fastest route to the most famous sights from your navigation app. All you need is a smartphone.
Through the myControl App, Signia hearing aids offer you supreme connectivity for audio streaming from various sources and remote control – all at your fingertips.
Signia StreamLine TV
Programmed for superb sound
Thanks to StreamLine TV, audio from your television can be fed directly into your hearing aids. You can even adjust the volume individually via the Signia app.
For more information or to buy the StreamLine TV Streamer, CLICK HERE.
---
Signia StreamLine Mic
Hands-free phone calls, music, and more in premium stereo quality
The new StreamLine Mic provides full hands-free audio streaming of phone calls and music with any Bluetooth smartphone. It also works as a remote microphone.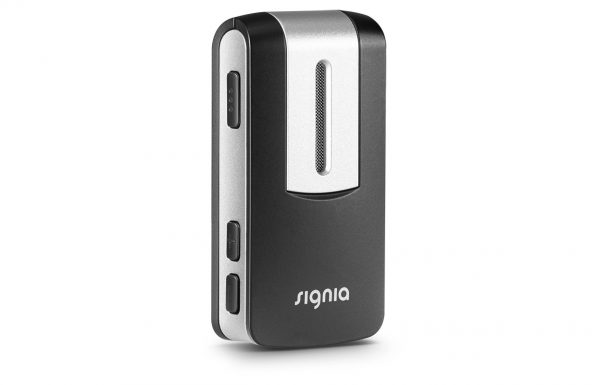 For more information or to buy the StreamLine Mic, CLICK HERE.
---
Signia miniPocket Remote Control
Discreet control
The ideal solution for anyone who wants discreet, convenient control of their hearing aids without the need for a large remote control or smartphone. Reliable and easy to use, the miniPocket is small enough to carry on a key ring yet powerful enough to control all essential features.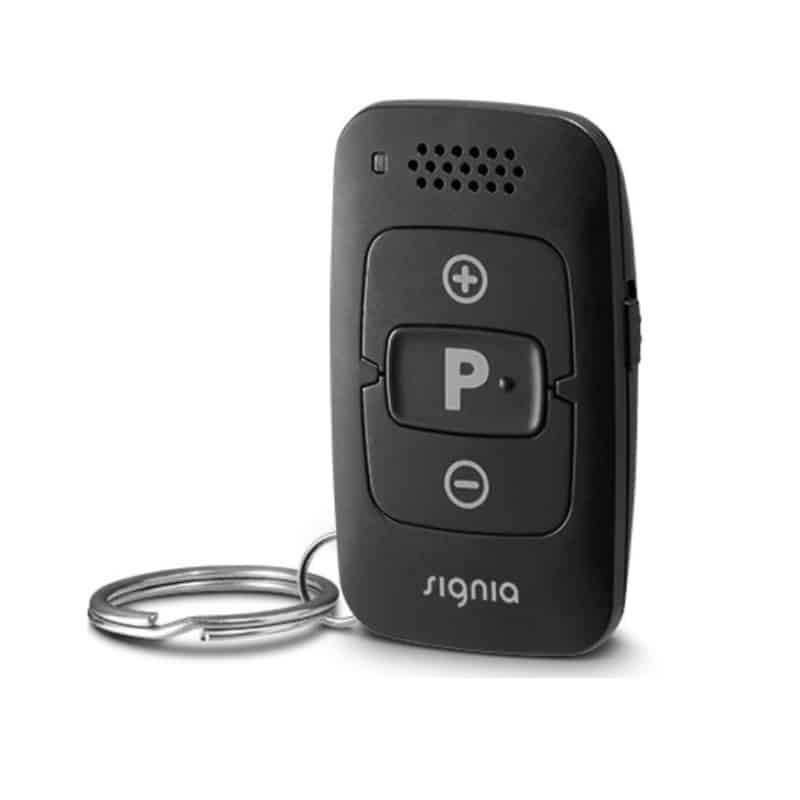 For more information or to buy miniPocket Remote Control, CLICK HERE.
---
Signia Click Sleeves
Available in different sizes, extremely soft silicone sleeves click easily onto your hearing aids. They sit securely in your ears for a completely natural, perfect fit immediately — no need to wait for a custom-made housing as with other in-the-ear hearing aids.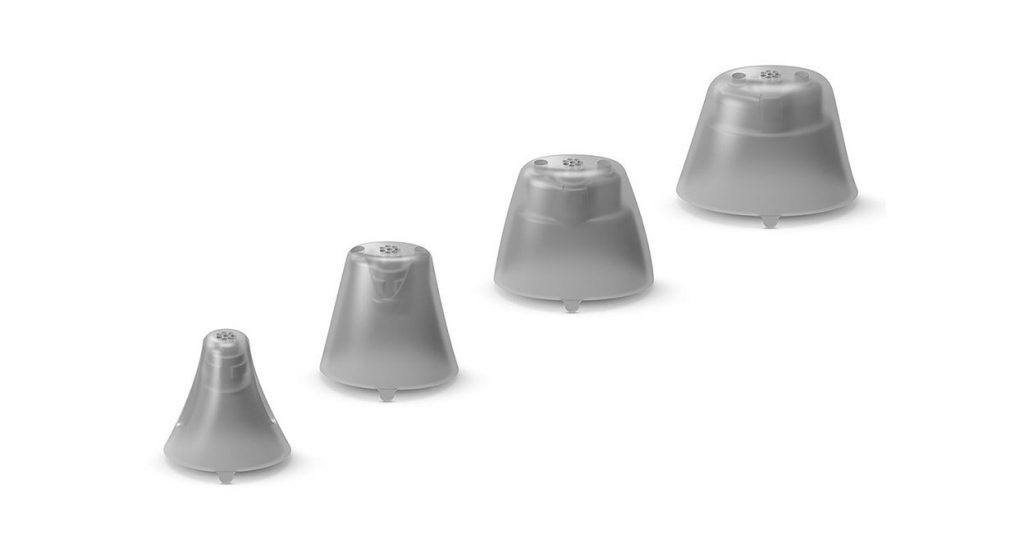 For more information or to buy Click Sleeves/Domes, CLICK HERE.